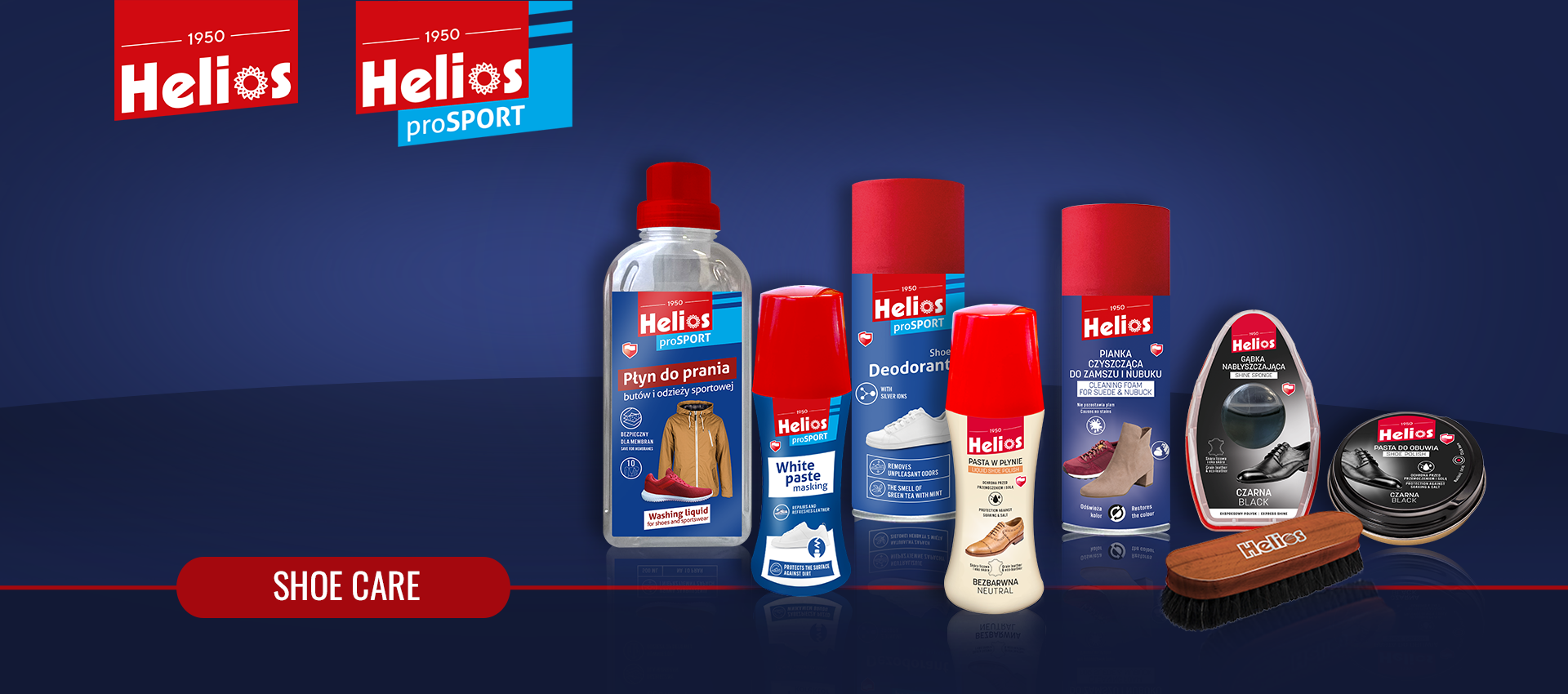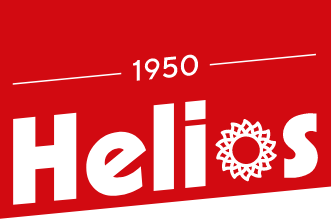 BRAND TRADITION
We are a brand with over 70 years of experience. Helios stands for specialized products of the highest quality. They are produced in our production plant and using specialist knowledge in this field. Helios offers footwear care and renovation products that meet the needs of even the most demanding consumers.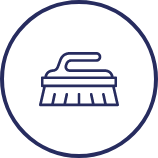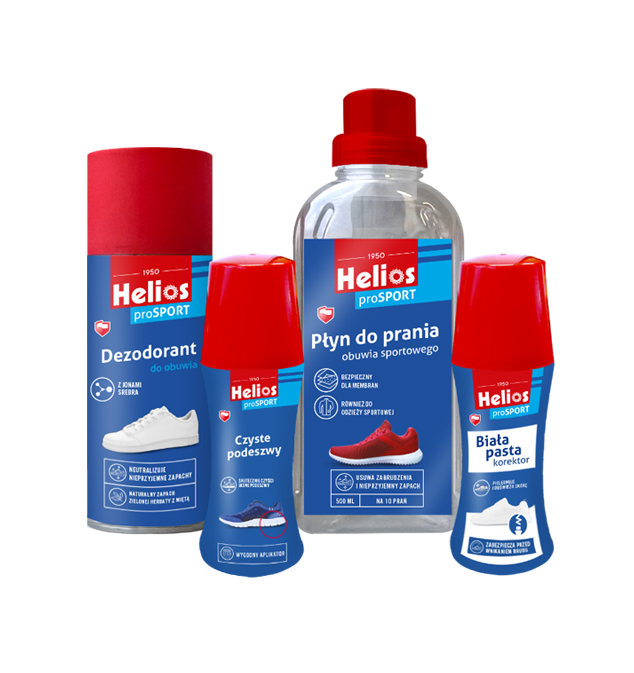 PROSPORT SERIES
---
Professional sports footwear products comprehensively care for trainers, sneakers, gym shoes and other sport shoes – they clean, care, protect and neutralize unpleasant odors.


SHOE POLISHES
---
Classic polishes in a metal can. They provide leather nourishment and exceptional protection in the winter season.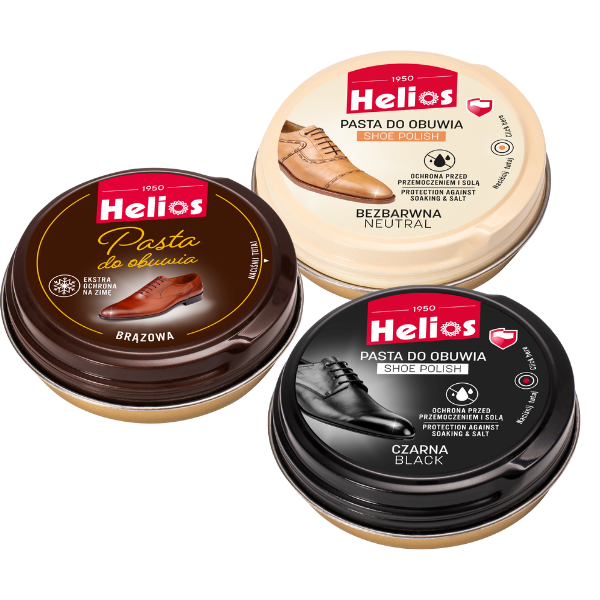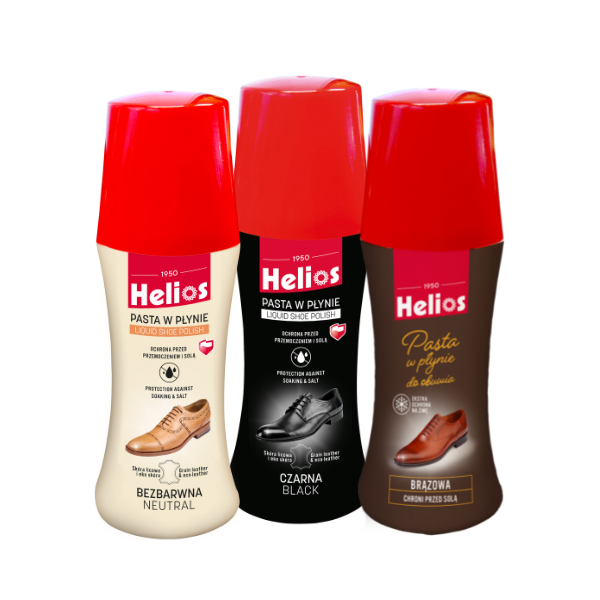 SHOE LIQUID POLISHES
---
Modern products in an ergonomic bottle with a practical triangular applicator. They provide shoe shine and comprehensive protection in the winter season.


SHOE CREAMS IN A GLASS JAR
---
They comprehensively protect footwear in the winter season – against damage caused by salt, against water and against snow.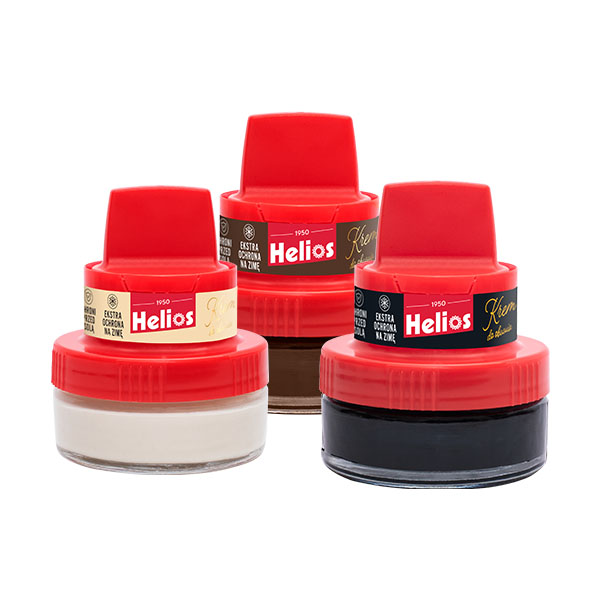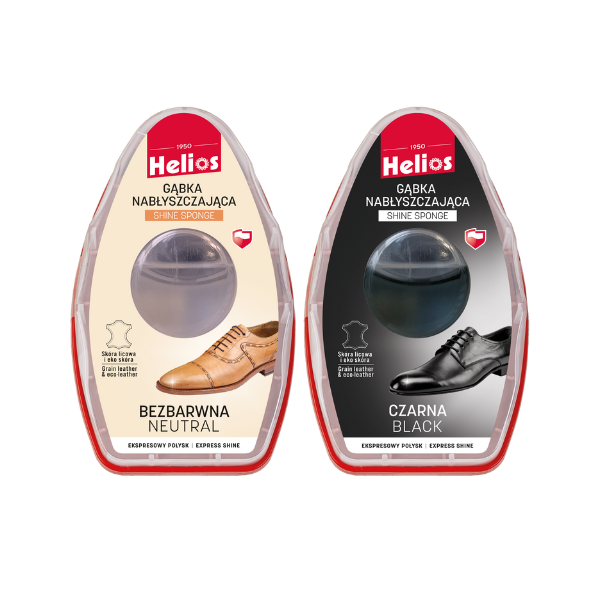 SHOE SHINE SPONGES
---
They refresh shoes quickly and easily. Silicone provides long-lasting shine


WATERPROOF SPRAY
---
The spray protects all types of footwear against the penetration of salt, water, rain and snow. It can be used for various colors of shoes, clothing and accessories made of leather.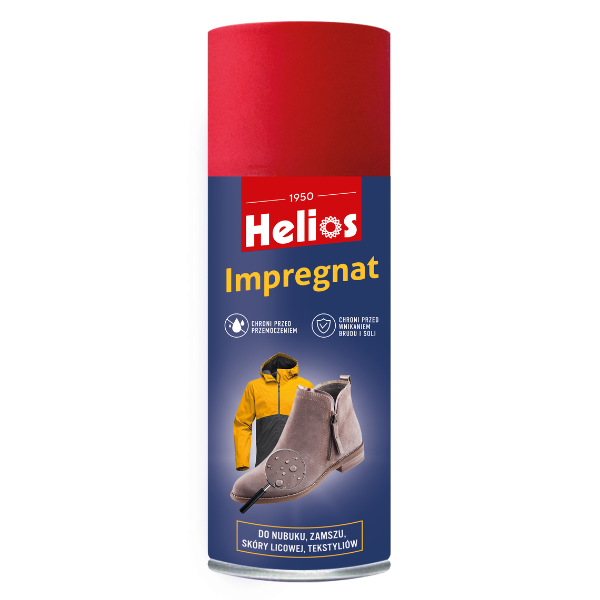 CHECK
HOW TO CARE FOR YOUR SHOES!
GĄBKI
NABŁYSZCZAJĄCE
DO OBUWIA